Jeans for Genes Day

Each year, Australians unite by wearing their favourite jeans and outdoing each other with crazy denim outfits, and donating money or purchasing merchandise, to support genetic research.
Every dollar raised on the day helps scientists at Children's Medical Research Institute discover treatments and cures, to give every child the opportunity to live a long and healthy life.
We are helping by donating $200 through the PLH Accountants Fundraising Page
The Big Freeze – Raising Money for the MND Foundation
Leah Jay are proud supporters of the Newcastle Big Freeze, established by the Cure for MND Foundation. Valley Air Conditioning was more then happy to make a Donation to support Leah Jay as well as this great fundraiser.
The Big Freeze sees local personalities taking a giant slide into a pool of ice water – all in the name of raising funds and awareness to #FreezeMND.
In memory of Leah's son, Elliot, Leah herself will be undertaking the Big Freeze on June 17. Elliot was just nineteen when he passed away in April 2008, following a twelve-month battle with MND.
This initiative is driven by a local committee partnering with the Newcastle City Blues (AFL) and Cure for MND. Newcastle City, is the club Elliot played for in the under-18s premiership team of 2006.
The more people that know about the Newcastle Big Freeze, the greater the impact.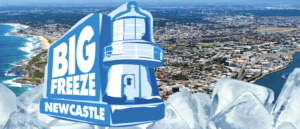 Donation of a Fujitsu ASTG09KMCA for Auction
We were asked by Mathew for a donation for a friend of his who is going through a very difficult time and a group of them have organised an auction lunch to help raise funds to get Taryn to the USA for expert medical attention to hopefully save her life.
We were more then happy to help Mathew and this family out by donating an ASTG09KMCA Air Conditioning Unit for Auction. We wish you all the best in raising funds for Taryn to help save her life.
2017 NSW Variety Bash
Eli from Mars Building asked us to help this great cause and we were more then happy to make a donation. He wanted to make a difference as he is inspired by the work of Variety – the Children's Charity NSW and wanted to support them by raising money as part of my participation in 2017 NSW Bash. The more people that know about Variety – the Children's Charity NSW, the greater their impact.

Christians Against Poverty – Donation of a Fujitsu ASTG09KMCA
Christians Against Poverty or CAP for short is a Charity that we support ongoing with donations from both the company and staff as well.
Based in Newcastle, they are passionate about releasing people in the communities of Australia from a life sentence of debt, poverty and its causes. CAP receives no government funding and relies on the support of generous people and business.
We are proud to support this charity and the work that it does in not only our local community but nationwide.

Blacksmiths 2 Breakwall Walk
We are proud to sponsor the inaugural Blacksmith 2 Breakwall walk to raise money the Newcastle Surf Club and Hunter Branch Surf Clubs, Ronald McDonald House and the Westpac Rescue Helicopter.
It is a "Walk to Save Lives" – 26.9kms along the beaches and through the Awabakal Nature Reserve then back along the bathers way to finish at Nobbys breakwall.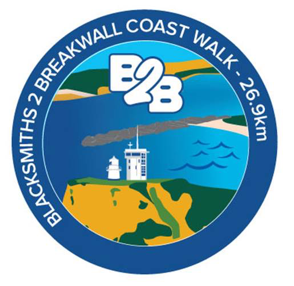 New Lambton Jaffa's – U15 2016 Kanga Cup Team
We believe in supporting teams and giving them the opportunity to represent there club in international events. We have proudly sponsored the New Lambton Jaffas in the 2016 Kanga Cup in July 2016.
The Kanga Cup is the largest International Youth Football Tournament in the Southern Hemisphere. Held annually each July in Canberra, the week long event proudly champions the mission of Uniting the Youth of the World through Football.
The team did themselves proud and their club by winning the tournament. Congratulations boys.
East Maitland Griffins – Junior and Senior Football Sides
We are a proud supporter of the East Maitland Griffins Rugby League Club with donating each year a Fujitsu ASTG09KMCA 2.5kw Reverse Cycle System for their main fundraiser each year where funds are raised for the East Maitland Parents & Old Boys, East Maitland Griffin Old Boys, Griffin All Age and East Maitland Junior Rugby League Football Club.
We also support them with sponsorship of their club, being a jersey sponsor for the Griffin All Age.